BOWLING PINS
Personalized 3d artwork for an internet client that has an incredible bowling ball system for the full ranges of novice to professional and from individual bowler up to the manufacturers. The illustration was implemented in a secure sign-in area of the site.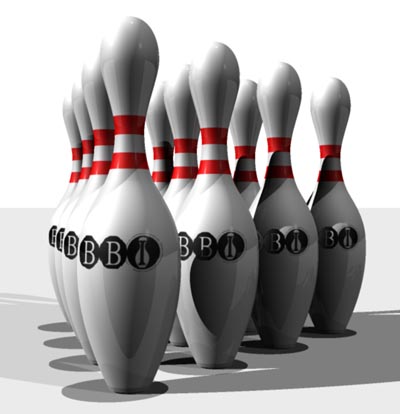 >>> If our "BOWLING PINS PROJECT" project is similar to a current need, click here for action.
Other portfolio items for this client.
3D ILLUSTRATION AND ANIMATION
©E Perrotta 2007-2013. All rights reserved.