LEE MILLMAN RCF
Design by Yudit Design with DHTML programming, design cuts and CFML module programming by E Perrotta.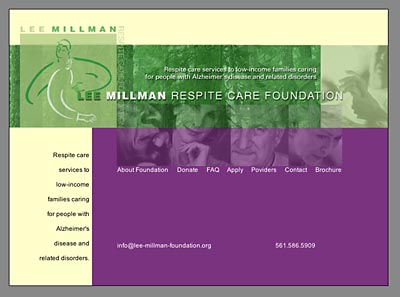 Contact us for information on this project.

Other portfolio recommendations.
INTERNET SOLUTIONS
Select a category.
Contact us now for our INTERNET SOLUTIONS productions.
Select a category:
©E Perrotta 2007-2018. All rights reserved.